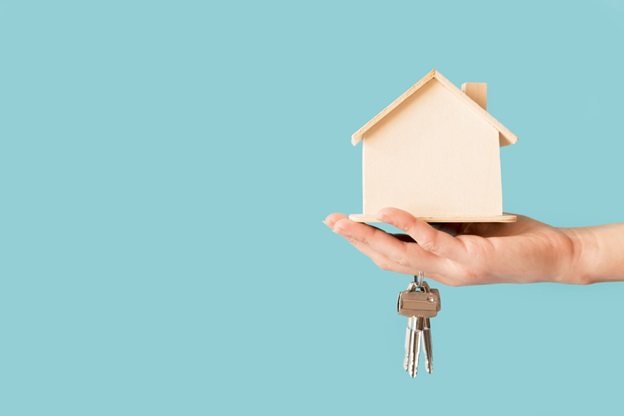 A home sweet home is a personal asset that you have dreamt of owning for a long time now. If you are planning to buy a home, there are two things that you think of: a pretty home and a not-so-pretty usually-unavoidable home loan. However, what matters the most is qualifying for the home loan. It is very important for lenders to assess your repayment ability, which is essentially evaluated on the basis of your earnings, expenses, savings, work profile, financial capability, and repayment history of loans and other dues. A bad credit score and the ghosts from the past, i.e. your credit debts or poor payment history can pose a problem while qualifying for a home loan. Here are 4 important tips to check before you go for a home loan:
Check Your Credit Score: A credit score lays the foundation for your easy home loan application process. This score depends on how consistent you are or how good your record is for paying your EMIs and credit card dues. The credit information report (CIR), which contains your Credit Score, is basically the credit history of your borrowings from different institutions such as banks or NBFCs (Non-Banking Financial Company) or Housing Finance Companies (HFCs). A trusted credit bureau prepares and maintains your credit records and shares it with the banks/lenders whenever an inquiry is made by the loan provider. The higher the credit score, the higher the chances of the loan getting approved. And also once can expect the best rate of interest on the home loan as a bonus. Ensure you check your credit score at least six months, preferably 12 months, before you plan to buy a home.
Consider your budget, down payment, and EMI: Define your budget for buying a home, how much money you can consider for the down payment and how much of home loan would you require. Typically, you can get 80% of the value of the property as a home loan if your income seems sufficient. Identify the EMI range that you are comfortable with, as that will help you decide the tenure of the loan. You can use online EMI calculators to play with various options in helping you here. In case your income is not sufficient, you can think of adding your parents or spouse as a co-borrower.
Documents Required for Home Loan: Before you go and apply for a home loan, it is necessary to understand the necessary documents required and ensure they are available before you approach a bank or housing finance company. Here is a list of documents that you should be ready with:
          Income Tax Returns or Form 16 for past 2-3 years make sure all taxes are filed
          PAN Card – the lender would carry out a PAN Verification to know its authenticity
          Aadhar Card – the bank would also do an Aadhaar verification to verify your identity
          Bank Statements for the last 6-12 months for a bank account where your income and expenses reflect. Make sure you maintain a reasonable balance in this account over the past 6 months.
– Last 3 Months Salary Slips if you are salaried
– Application Form with Photograph Duly Signed
Identify the right banks and lenders: Avoid applying too many lenders at the same time, as many credit inquiries can negatively impact your Credit Score. It doesn't mean that you should not compare your options. Identify the banks or housing finance companies that have pre-approved the property where you plan to buy a house that can reduce your loan approval time. Understand the eligibility criteria of such lenders in terms of the cutoff for credit score and the loan scheme (processing fees, the rate of interest, etc.). Select one or two lenders that best match your requirements and get your loan sanctioned from them before booking the property.
Taking into consideration all the above points will prepare you well for your home loan and thus, improve your chances for a quick home loan approval. If co-borrowers are being considered for, do ensure you prepare them to check their credit score and keep their documents handy.
Take the first step now towards your dream home. Check your financial assessment on CRIF today
Upheld by developing interest, banks and Housing Finance organizations have propelled various items for little worth home advance clients. How about we investigate highlights of these items and check whether you can profit by them as well
What are little worth home advances
Banks by and large characterize Home advances up to the estimation of Rs.30-35 lakhs as 'little worth' home credits. Little worth home credits are not only for low-pay gatherings. Actually, there could be three reasons you go for a little worth home advance:
You are purchasing a little worth home
You just need a little credit, since you have enough finances set aside
You need to switch your current home advance with under Rs.30 Lakhs extraordinary
Plainly there could be numerous purposes behind you to take a little worth home credit. So how about we investigate highlights of some exceptional items banks have as of late propelled for this section.
Items for clients who don't have confirmation of salary
Truly, a normal home advance would be about Rs.40-50 Lakhs in any event. The run of the mill client would be a salaried individual with a consistent salary getting through the financial channels. Most home credit items were worked around this client base.
Be that as it may, in the course of recent years, home credit suppliers – particularly NBFCs have been taking advantage of potential clients who are independently employed. This base is tremendous yet in addition accompanies countless factors.
Numerous new home advance clients who take a low-esteem home credit are either independently employed or salaried however don't get reports like Form 16, payslips, and so on from their manager. Here are a few instances of clients in this fragment:
Customers with low income
Customers who can not provide standard documents like income proof
Customers who need a high loan to value
Self-employed professionals etc
Here are features of products launched for those who can not provide all the necessary documents:
KYC documents are mandatory
Maximum loan value Rs.20-35 Lakhs
Interest rate higher than regular home loan products
Home loan tenure up to 20 years
Loan of up to 85% of home value
Female co-applicant is mandatory
Low minimum income required
What is a Home Loan EMI calculator?
As its name suggests, a home loan EMI calculator helps you to calculate how much your home loan will cost along with the payable interest. The calculator even let you know your estimated EMI towards your home loan. Home loans are long tenure loans, and often stretching to decades, and using a Home Loan EMI Calculator helps you to know your financial outflow towards your home loan. This again helps you to plan your budget and decide your affordability.
Jeff Morgan is currently associated with NetworksGrid as a technical content writer. Through his long years of experience in the IT industry, he has mastered the art of writing quality, engaging and unique content related to IT solutions used by businesses.